Custom Covered Patios, Pergolas & Outdoor Patios
GroundScape Solutions has built a lot of Custom Covered Patios, Pergolas & Outdoor Patios over the last Decade. Please take a moment and watch the above presentation to see a sample of some of our work. You can also find these pictures and many more on our Pinterest Account. Schedule your free consultation today!!
Outdoor Kitchens
Outdoor kitchens have certainly become one of the hottest items in home building in the last few years. You can get the same options from your indoor kitchen and you can put those things in your outdoor kitchen. For example, you can get cabinets, grills, refrigerators, but there's one thing that's totally different — everything has to be waterproofed. The most basic item for your outdoor kitchen is a barbecue grill — don't forget that what makes it a kitchen is that you have a place to cook. You have a few options when it comes to an outdoor grill, you can get something that is prefab, something semi-custom or something that is customized. You can get something as extravagant as a drop-in stove that's got six burners and a gas kit. You might hire a kitchen designer for your indoor kitchen, but for a more casual outdoor kitchen you might want to do it yourself.
A fireplace is a good option. A fireplace outside can easily be transformed into a place outside where you can cook. The idea of being able to congregate around this outdoor fireplace and cook really adds to this outdoor room feeling.
More casual than a fireplace, a firepit can also be used to cook — with a rotisserie, skewers or a grill over the open flame.
Another way of cooking outside is to include an outdoor oven in your kitchen. The outdoor oven that you "may" want to consider is more of a traditional oven—a brick or stone pizza oven, for example.
Fences
Cedar Fence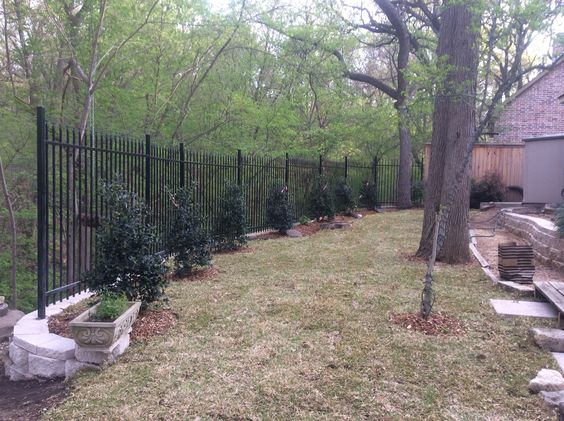 Wrought Iron Fence