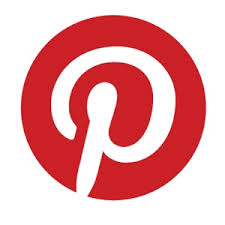 Photo and Video Gallery on PINTEREST Click Here
FORT WORTH LANDSCAPE DESIGN INSTALLS AND STONE WORK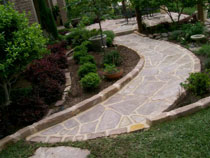 GROUNDSCAPE SOLUTIONS, Inc. has been serving the Greater Fort Worth area as a professional landscape design and installation firm for over 10 years. We specialize in the creative design and professional installation of landscape plantings, walkways, patios, retaining walls, landscape lighting, arbors, pergolas, water gardens and other landscape amenities. We will enhance the beauty of your home or business by creating an artistic and practical design suited to your specific needs. Your satisfaction is very important to us. From start to finish, our staff will make every effort to keep you informed and involved in your outdoor improvement project.
FORT WORTH SPRINKLER INSTALLATION AND SPRINKLER REPAIR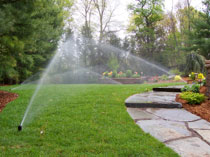 GROUNDSCAPE SOLUTIONS, Inc. has a lawn sprinkler repair and maintenance division. GroundScape specializes in commercial andresidential lawn sprinkler system repair and maintenance, including: Sprinkler System activation and check in the spring, periodic or scheduled sprinkler system maintenance and repair during the watering season and sprinkler system winterization in the fall. A sprinkler system is one of the most popular home improvements today. Installed properly it can bring curb appeal as well as create more equity in your home. Your leisure time is no time to waste. So, why do you still have hoses and that old sprinkler that hits the house, the sidewalk, the driveway, and the shed but still doesn't get that tough to reach area? Let us help you enjoy your time off. Friendly, knowledgeable sales & service - Our name is our reputation - We are the professionals you can count on.
FORT WORTH LAWN DRAINAGE AND EROSION SOLUTIONS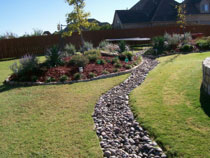 Do you have a drainage issue or erosion problem that needs a professional solution? We have experience with solving all types of drainage problems. When it comes to drainage issues, there is no substitute for experience. GroundScape has the expertise required to get your drainage problem solved. We have been solving drainage & erosion issues for over 10 years. From minor water issues to major storm water problems, we have the expertise to solve your property's drainage issues. Before any work is done, we always provide a thorough explanation and estimate prior to beginning the project.
WE ARE LOCATED IN FORT WORTH, TX WE ACCEPT VISA & MASTERCARD
Look at more
photos of groundscapes work click below
**Services**
Groundscape
Videos